Everest Learning
At Everest we adopt a rounded view of education and inspire young people to be the best version of themselves. In order to do this they must be respectful, creative, mindful and ready for their future. All students and staff follow Everest Learning which is made up of five strands that encourage and nurture skills and knowledge to bring the best out of each individual student. We believe that practical and creative subjects support learning and are highly valued at Everest.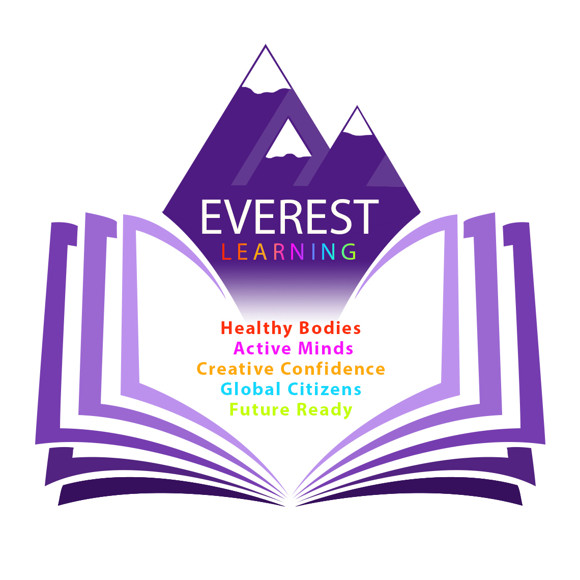 Our curriculum is underpinned by Everest Learning:
1. Healthy Bodies promotes physical and nutritional health for all students at Everest. Being a healthy learner and taking part in physical activity allows you to be focussed, challenged and learn to work together as a team.
2. Active Minds highlights this and encourages you to be thoughtful and reflective on your actions, work and friendships. A healthy student is not only in the body but also in the mind.
3. Creative Confidence is all about finding your creative passion, which does not have to be through art or performing arts. Creative Confidence is about being creative with your ideas and how you think about the wider world or a particular subject.
4. Global Citizen is focused on understanding the world around us and the different cultures that each country has to offer. This will broaden your mind set and give you the opportunities to help make the world a better place.
5. Future Ready promotes future careers, opportunities and experiences in all subjects across the school. You will be able to experience a range of job opportunities, visit companies and explore universities and the courses they have to offer.