Governors
Correspondence
Correspondence to the Governing Body should be addressed to:-
C/O Clerk to the Governing Body,
Everest Community Academy, Oxford Way, Basingstoke, Hants RG24 9UP
Dave Allabush, Chair of Governors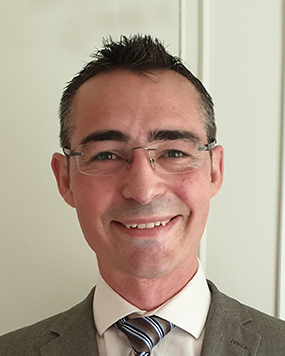 Dave has lived in Popley since 2001, having moved from Winklebury. He is married with two children who both attend Everest Community Academy. Dave is a self-employed engineer designing control and safety systems for industrial process equipment.
"I became a parent governor because I would like to see the school improve and become something that the community can be proud of. As an Engineer I am keen to progress the STEM subjects within the school and to encourage improvements in literacy amongst the students. I hope that I can make a positive contribution to the school so that it can become highly successful and go from strength to strength"
Favourite books: The Wheel of Time series by Robert Jordan and Brandon Sanderson
Hannah Dibden, Headteacher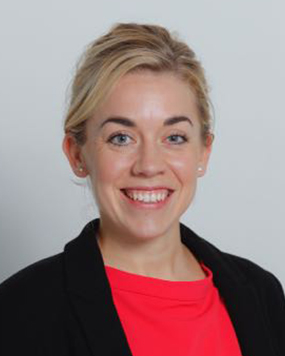 Hannah studied a degree in Choreography and Performance Art at Dartington College of Arts. She spent time at Towson University, USA training as a dancer. Following this she studied at The Royal Academy of Dance where she completed her Post Graduate Certificate in Education.
Hannah began her teaching career in Feltham, South West London. During this time she completed her Masters Degree from the Institute of Education. Hannah has worked at Epsom and Ewell High School, the flagship school for the Bourne Education Trust, where she worked as Head of Performing Arts before moving onto Assistant Headteacher.
Hannah has worked at Everest since 2017 when she moved to Winchester. Hannah is immensely proud to work at Everest and is excited about the future of the school.
Favourite Book: Harry Potter and the Philosopher's Stone by J K Rowling
Nick Elphick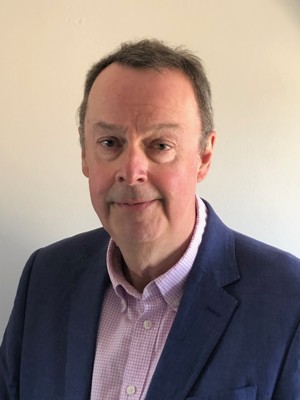 Nick studied Economics at Warwick University and began his career in insurance with Equity and Law. He moved to Basingstoke in 1986 to work for Provident Life, who were later acquired by Winterthur and then subsequently by AXA. He was fortunate enough to hold many positions within these companies culminating in Chief Operating Officer for AXA Wealth with responsibilities in Basingstoke, London, Bristol and the Isle of Man. He left AXA in 2015 and is now retired.
Nick enjoys walking, cycling and watching most sports. He is married with a son at Exeter University.
Nick's favourite book is The Night before Christmas by Clement C Moore, "This was a firm favourite in our household throughout December each year as my son was growing up. The forerunner to lovely family Christmases."
Lisa Long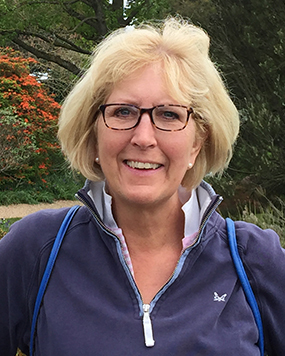 Lisa was brought up in South London and gained a 1st class honours degree in Hotel & Catering Management at Oxford Brookes University. She trained as a Chartered Accountant and spent 7 years with Touche Ross (now Deloitte), spending time in Audit, Hotel Consultancy and Corporate Finance. She then moved to Reed Elsevier, a major publisher and corporate exhibition organizer, starting in Internal Audit and ending as Finance Director of one of their divisions.
After a short career break and moving from South London to Hampshire, Lisa spent a number of years with BMW Financial Services, setting up the Internal Audit Department and then managing the Project Management Office. She is now self-employed providing Financial Accounting services.
Lisa is married with two grown-up boys. She is committed to ensuring that an inspiring, well rounded education is accessible to all. She spends a lot of her spare time on a bike, walking the dogs and sailing.
Favourite book: Little Women by Louisa May Alcott
Mike Kellard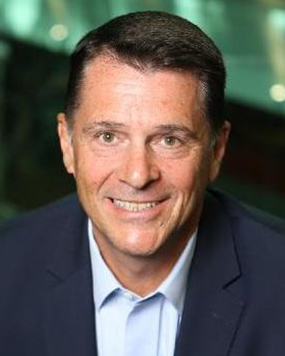 Mike Kellard is a specialist in start up and turn-around business situations, with expertise in Asset Management, Distribution and IT platforms. The companies he has built and run have won many awards for innovation and service.
Mike is currently a Director of Brewin Dolphin PLC in London, Brewin Dolphin Wealth Management Ireland, Brae Lea Financial, and an Adviser to the Scottish Shadow Cabinet with a seat on the Scottish Future Growth Council.
Mike lives in Hampshire. He grew up in Ireland, then at the age of 14 moved to Glasgow. He did not attend University but left school to become a waiter in a hotel near Loch Lomond in Scotland. Later he returned to college and studied business studies. He now has over 25 years experience in the financial services sector in both the UK and Europe.
In 2003 he took over as CEO of Credit Suisse's UK group (Winterthur). At this time the business was close to insolvency and under intense pressure. Under Mike's leadership and a new strategy, the businesses were not only comfortably solvent and profitable but 4 years later the group was the number one retail pension provider in the UK by market share. The turnaround became an MBA case study at St Gallon University in Switzerland.
In 2010 the Global insurance group AXA asked Mike to launch a new business in the UK, "AXA Wealth". The group was to consist of 3 companies: a UK life pensions provider, an international life company and a new digital financial services IT platform. In 2015 the AXA group was able to sell the now profitable business for a reported €830m, having gathered £30bn in assets.
In parallel Mike was responsible for launching a new London based UK and European fund manager "Architas" which, over 6 years, gathered assets in excess of £20billion.
Hobbies: Golf, Boating, Cycling, Skiing
Favourite book: Touching the Void by Joe Simpson. A truly inspiring story that shows what we are capable of when faced with unimaginably difficult circumstances.
Boyd McCleary CMG CVO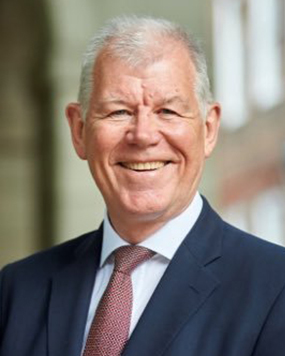 Boyd McCleary studied German at Queen's University Belfast. After a short period in the Ireland Civil Service, he spent 40 years in the Foreign & Commonwealth Office, at home and abroad. He served in Germany, Korea, Turkey, Canada and the British Virgin Islands.
Since retiring Boyd has worked as a consultant on international business and a part-time judge. He is also a trustee of three conservation charities and a volunteer leader for the Duke of Edinburgh's Award scheme.
Boyd lives in Bentworth, Hampshire. His hobbies are tennis, reading and walking.
Favourite book: His favourite book is Guns, Germs and Steel : A short history of everybody for the last 13,000 years by Jared Diamond. Boyd is currently reading Into the Silence: The Great War, Mallory and the Conquest of Everest by Wade Davis. This is a fascinating and inspiring account of the first attempt to climb Mount Everest, which ultimately failed and cost the life of the lead climber, George Mallory and a number of his colleagues.
Our register of interests, governor attendance (2018-19) and the Bourne Education Trust articles of association and scheme of delegation can be found below (as part of the Bourne Education Trust collated documents).
Key Information - Bourne Education Trust
Minutes
Please request in writing to the contact details above.