Governors
Correspondence
Correspondence to the Governing Body should be addressed to:-
C/O Clerk to the Governing Body,
Everest Community Academy, Oxford Way, Basingstoke, Hants RG24 9UP AllabushD@everestcommunityacademy.org
Dave Allabush, Chair of Governors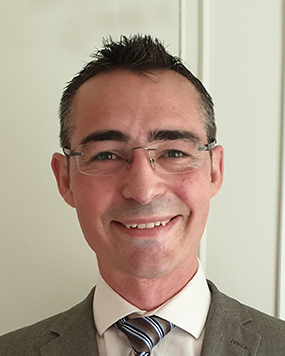 Dave has lived in Popley since 2001, having moved from Winklebury. He is married with two children who both attend Everest Community Academy. Dave is a self-employed engineer designing control and safety systems for industrial process equipment.
"I became a parent governor because I would like to see the school improve and become something that the community can be proud of. As an Engineer I am keen to progress the STEM subjects within the school and to encourage improvements in literacy amongst the students. I hope that I can make a positive contribution to the school so that it can become highly successful and go from strength to strength"
Favourite books: The Wheel of Time series by Robert Jordan and Brandon Sanderson
Mary Rome, Interim Headteacher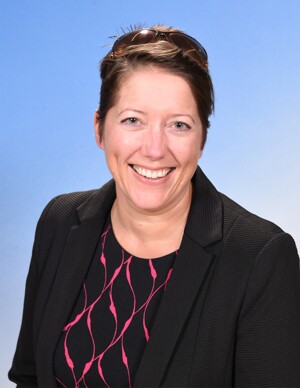 Mary has worked in education across Slough, Hampshire, Wokingham and Surrey since 2000. She started her teaching career in mainstream state education in Surrey and developed as a middle leader in Slough as part of the London Challenge programme. She rapidly developed a passion for SEND, alternative provision and inclusion.
Mary first became a headteacher in 2008 working within Hampshire's Education Centre network and in 2013 moved to Wokingham to lead the alternative provision, medical tuition and outreach service for 5-16 yr olds. During this time, she chaired the in-year fair access panel, was a member of the schools forum, provided education leadership for the Troubled Families programme - "Family First" and provided executive leadership support for a maintained SEMH school.
In 2016 Mary moved to Surrey as a special school headteacher at Philip Southcote School, working with the Local Authority on matters of health and safety, safeguarding, SEND funding and capital reforms. She served as vice-chair of the special school phase council and provided executive leadership support to the North East Surrey Short Stay School in 2021-2022. Mary is extremely proud to have worked with Surrey and the Bourne Education Trust to open 2 satellite centres for children with learning and additional needs as well as a new SEND 6th Form provision.
Mary firmly believes in systemic leadership based on restorative and relational practices both at work and her personal life. In 2019 she completed her NPQEL and enjoys regular professional development including maintaining her Designated Safeguarding Lead Accreditation.
In addition to her education director role, she is a management committee member for the North East Surrey Short Stay School, as well as trustee at Robert Mays secondary school in Hampshire. Mary has 3 children within the secondary and further education system, 2 of whom have SEND and have experiences of home education and special school provision.
Lisa Long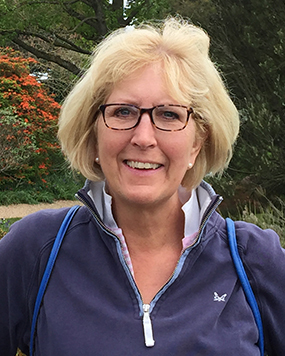 Lisa was brought up in South London and gained a 1st class honours degree in Hotel & Catering Management at Oxford Brookes University. She trained as a Chartered Accountant and spent 7 years with Touche Ross (now Deloitte), spending time in Audit, Hotel Consultancy and Corporate Finance. She then moved to Reed Elsevier, a major publisher and corporate exhibition organizer, starting in Internal Audit and ending as Finance Director of one of their divisions.
After a short career break and moving from South London to Hampshire, Lisa spent a number of years with BMW Financial Services, setting up the Internal Audit Department and then managing the Project Management Office. She is now self-employed providing Financial Accounting services.
Lisa is married with two grown-up boys. She is committed to ensuring that an inspiring, well rounded education is accessible to all. She spends a lot of her spare time on a bike, walking the dogs and sailing.
Favourite book: Little Women by Louisa May Alcott
Boyd McCleary CMG CVO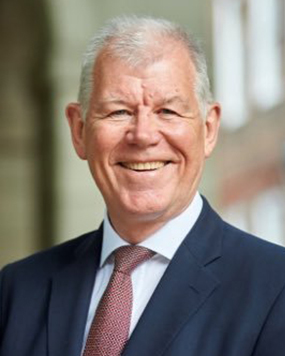 Boyd McCleary studied German at Queen's University Belfast. After a short period in the Ireland Civil Service, he spent 40 years in the Foreign & Commonwealth Office, at home and abroad. He served in Germany, Korea, Turkey, Canada and the British Virgin Islands.
Since retiring Boyd has worked as a consultant on international business and a part-time judge. He is also a trustee of three conservation charities and a volunteer leader for the Duke of Edinburgh's Award scheme.
Boyd lives in Bentworth, Hampshire. His hobbies are tennis, reading and walking.
Favourite book: His favourite book is Guns, Germs and Steel : A short history of everybody for the last 13,000 years by Jared Diamond. Boyd is currently reading Into the Silence: The Great War, Mallory and the Conquest of Everest by Wade Davis. This is a fascinating and inspiring account of the first attempt to climb Mount Everest, which ultimately failed and cost the life of the lead climber, George Mallory and a number of his colleagues.
Ashley Kate Hughes
Ashley graduated from the Liverpool Institute for Performing Arts (LIPA) in 1999 with a BA hons Degree in Music, Performing Arts. Recently she became a Singing Teacher Fellow gaining her FHEA at GSA, University of Surrey.
Ashley is the resident Vocal and Singing Coach at Queen Mary's College in Hampshire. She teaches singing technique and performance skills to 1-1 students and classes across the department. A key role is preparing her students for Drama and Music Schools, Conservatoires and University auditions. Preparing students for shows, assessments and practical exams, Ashley also enjoys being part of the audition panel for new cohorts, providing workshop and interview days with her colleagues.
Ashley joined the singing department at the Guildford School Of Acting (GSA), University of Surrey, teaching Singing Technique. Working closely with the Musical Theatre Foundation course and the Acting Degree course, she also taught across many of the other degree courses. Ashley covered 1-1's and classes at the GSA Saturday school and junior conservatoire.
Ashley runs her own teaching company, AK Vocal Training, which attracts her professional clients including singers, actors and dancers within the industry.
Ashley grew up in Ireland with music being an integral part of her life. Classically trained in singing for 7 years, taking part in musicals, choirs, bands and competitions. Recorded albums and performed as a Singer-Songwriter for many years, Ashley still writes songs today.
Fun fact: Paul McCartney set up LIPA in his old school and handed Ashley her degree in person with an audience of very excited parent Beatles fans cheering. He still to this day is at every graduation to hand out the certificates.
Our register of interests, governor attendance (2022-23) and the Bourne Education Trust articles of association and scheme of delegation can be found below (as part of the Bourne Education Trust collated documents).
Key Information - Bourne Education Trust
Minutes
Please request in writing to the contact details above.