Year 11 BET 6
Across the Bourne Education Trust, teachers have been putting together engaging transition lessons to support its students moving on to post 16 provision, whether they'll be based in their own school or another 6th form or college provider.
View over 50, tailored videos by selecting the image below.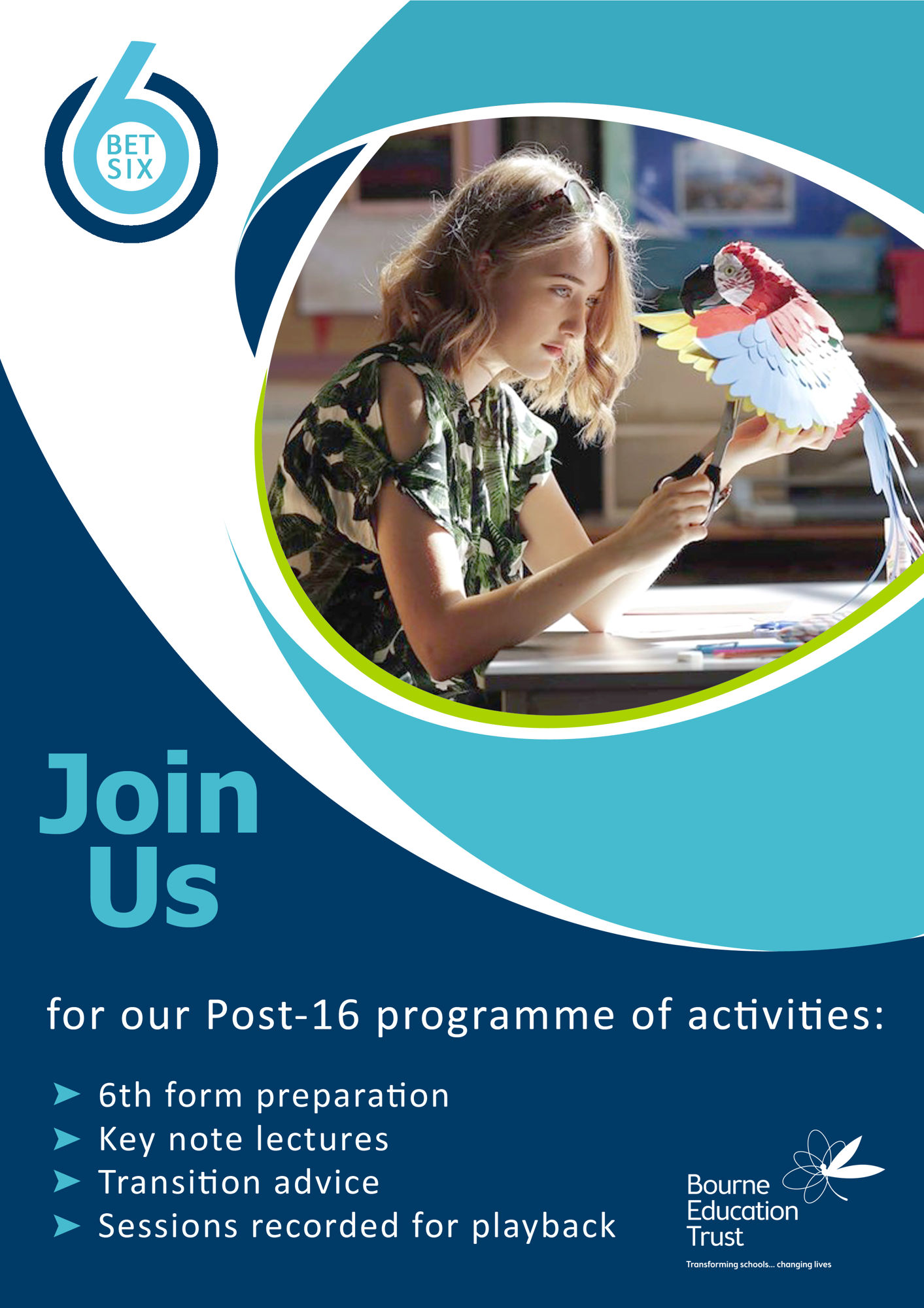 To help with the transition from KS4 to KS5, we have created specialist booklets to help our students understand course content and also give them an opportunity to test their prior knowledge. As well as reading lists, at the back of each booklet are a range of transition activities designed to fully prepare them for the next steps in their education.
Wider Reading and Websites
A Level Wider Reading Lists - all subjects
A Level Revision Websites - all subjects
Subject Guides