Year 6 2021
The transition from primary to secondary school can be a big change for our new students and their families. At Everest, we want to do everything we can to support every individual both academically and pastorally.
Due to government guidance, we have had to postpone our transition events this year. These will now take place across the morning of Thursday 2nd September. We have created this page as a source of guidance, advice and support with transition to prepare you and your child for the next step of their academic journey. If you do feel you have any unanswered questions, please complete the question form below.
Transition Booklet
Please see below Everest's guide to transition for both parents and our new students.
Meet Mr John, Head of Year 7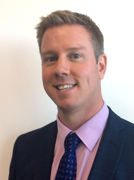 A warm welcome to Everest Community Academy. Your success is at the heart of everything that we do, and we believe that everyone can achieve. It is our expectation that all Everest students demonstrate the very best examples of kindness, aspiration and commitment to learning. Showing these personal qualities will ensure that you make an excellent start with us when you arrive.
As your Head of Year, I am looking forward to supporting you on the next part of your academic journey. My expectations of all Year 7 students are extremely high. A positive attitude to learning within the classroom and contribution to the wider school community, will always be recognised and celebrated. What can be given rather than taken is a philosophy that will see you well during your time here.
Your teachers are experts in their subjects and will provide you with a world of new, exciting experiences and opportunities that you should take full advantage of everyday. Respect to staff and a positive approach to your classroom studies will be key to ensuring your progress and academic success. Teachers are here to provide you will the knowledge, skills and vision that will lead you to a bright future. They also have the best modern facilities and equipment to optimise your learning, making it as engaging, interactive and enjoyable as possible.
Preparations are being made for your arrival and your form tutors are eager to meet you. The form tutor is going to be an important person in your life for the next five years. They will expect you to be in correct uniform, punctual, equipped and ready to learn every day. Learning begins in morning Tutor time and will help set you up for the day ahead. Tutors also deserve the utmost respect as they will assist you though any life challenges that you face inside as well as outside of school.
Beginning a new school can often be both exciting and sometimes daunting. Remember that everyone will be experiencing similar feelings and emotions. It is natural to feel uncertain about what lies ahead, but every year hundreds of students take the Everest step from year 6 to year 7 and never wish to turn back. The experience will make you a bolder person and is enriched with new friendships that can last a lifetime.
I look forward to meeting you all and welcoming you to Everest Community Academy shortly.
Mr John
Head of Year 7
Everest Key Stage Three Curriculum
Watch our Head of Department's video to gain an insight into Everest's Key Stage Three curriculum.
Take part in the summer reading challenge below for the chance to win a Nation Geographic subscription and a bundle of books.
Meet our Senior Leadership Team
Meet our SEND Team
Meet Everest students
Our current Year 7 students cannot wait to meet everyone. They have put together a short video sharing the advice they wish they had and the highlights of their first year at Everest.
Transition Forms
Please ensure you complete the attached forms and return to Everest via post, email or at main reception before 16th July.
These forms have been sent home to all parents via the post, should you need another copy please call us on 01256 465547.
Frequently Asked Questions
Ask us a question...